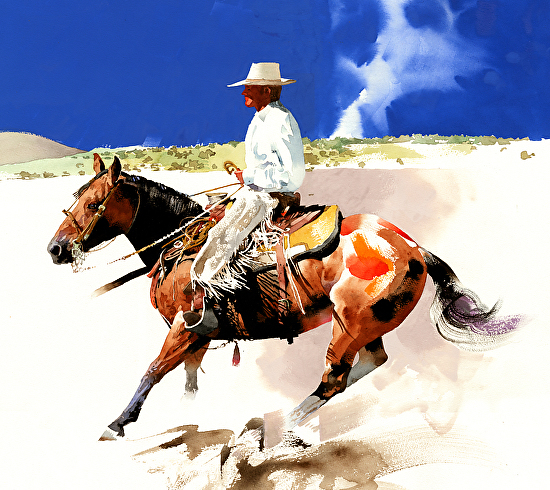 Don Weller Western Art captures the detailed beauty of the natural world of Western America, from hills of rock to wide, green ranch lands. Don also specializes in animal subjects, especially the powerful beauty of horses, one of the great symbols of the West.
Browse this website to get a better idea of Don's painting style. Most of the paintings in the portfolios are available to order as originals or prints. Other items, including book collections of Don's work, are also available.
Thank you for taking the time to peruse this website.